News
Mardi 02 Octobre 2018
Aéroadour: Wednesday, October 3rd at Pau Pyrenees Airport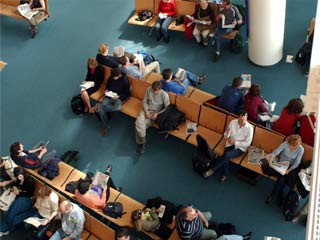 Aéroadour 2018 is the meeting place of the key players of aeronautics and space in the Adour region. This year, it takes place on Wednesday, October 3rd at Pau Pyrenees Airport and will highlight orientation.
The entry is free for the public. Students, schools, job-seekers, professionals or fans of aeronautics and space will have the opportunity to meet and exchange with many professionals of local companies during the day.
This year, more than 40 companies and schools will be present and take part to the promotion of this sector.
In the terminal of Pau Pyrénées airport, visitors will find at the ground floor : DLF Industrie, ETS Cazenave, Mecaprecis, Micralies, MP Sud, Promeca, Spark Usinage, Spi Aero, Sudec, Trumeca, Drillstar / Emeca, Daher, PCC France, Safran HE / Safran LS, Dassault Aviation, POTEZ, Somega, ASCII, Ets Larcebau, Huguet, Metallicadour, Aérocampus and on the 1st floor Pôle Formation Adour, Lycée Guynemer, Lycée Jean Dupuy, Lycée Saint Cricq, Lycée Gaston Crampe, ESTIA, ENIT, CESI, CIRFA Pau, BA 118 Mont de Marsan, EXAMECA / MMP, LAUAK, MAP, Aquitaine Electronique, Aeroprotec, Ventana, Axyal, Bodycote
The program of the day will be particularly rich :

- Discover jobs and education by the means of exchanges with the professionals of various branches of the industry on their stands.
- "Odyssey of Industry: which jobs resemble to you": discover the diversity of the industry from design to realization, through teaching exercises, digital games and videos.
- This day will also be the occasion for professionals to attend conferences about the aircraft industry of the future.

For more information please visit www.aeroadour.fr