News
Mercredi 10 Janvier 2018
Pau-Lannion Côte de granit rose from February 10th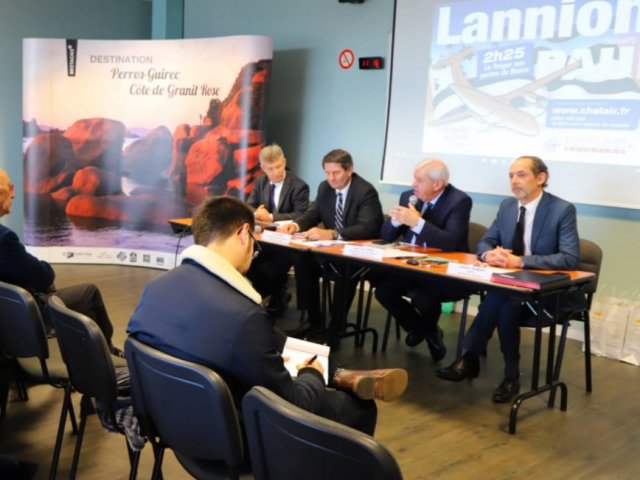 Côte de Granit Rose and Pyrenees were for the honor on Wednesday, January 10th on the Airport with a signature yesterday morning of an convention of partnership between the Mixed Labor unions of airports Pau Pyrenees and Lannion Côte de granit rose, in the presence of the press to promote the seasonal line Pau-Lannion which will open on February 10th.

The company Chalair Aviation throws the 1st wintry seasonal flight in ATR 42 of 46 seats between Pyrenees and Côte de Granit Rose.

So, every Saturday, from February 10th until March 17th, 2018, a seasonal line will allow to connect Pau of / towards Lannion in a little less than 2:30 am. An attractive price list from 125 AR TTC !
Pau 1:20pm Lannion 3:50pm
Lannion 9:15am Pau 11:40am