News
Lundi 10 Décembre 2018
Pau Pyrénées Airport will host easyJet's first flights in two months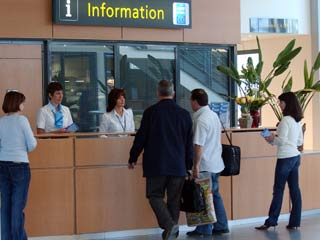 Pau Pyrénées Airport will host easyJet's first flights in two months
This is a great first for Pau Pyrénées Airport: between 4 February and 3 March 2019, easyJet will connect Pau to Paris Charles-de-Gaulle at the rate of 7 to 10 flights per week operated by Airbus A320 from 186 seats.
The schedules are adapted to the needs of the leisure clientele and the business clientele, with 1 to 2 flights every day of the week. The round trip in the same day will be possible on Mondays, Thursdays and Fridays, with
departure from Pau at 8:55 and arrival in Paris at 10:30;
return from Paris at 18:25 and an arrival in Pau at 19:50.
The flights can be booked on www.easyjet.com and in travel agencies. Prices are from 38 € TTC one way and 75 € round trip *.
* Taxes and management fees included. There are variable fees for checked baggage. Tariff given as an indication on 10/12/2018